Welcome to the Loved Pug Rescue Store
All proceeds go directly to benefit Pugs in need.
Other breeds and animals available on request
Click on a picture to view and purchase.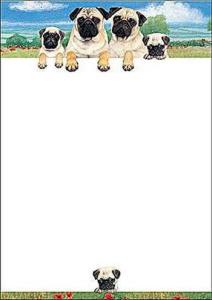 Pug Family Writing Paper $7.99
Complete line of pet products-beds, vitamins, shampoo, apparel and moreJust click on Shure Pets link below!
Shure Pets - Products